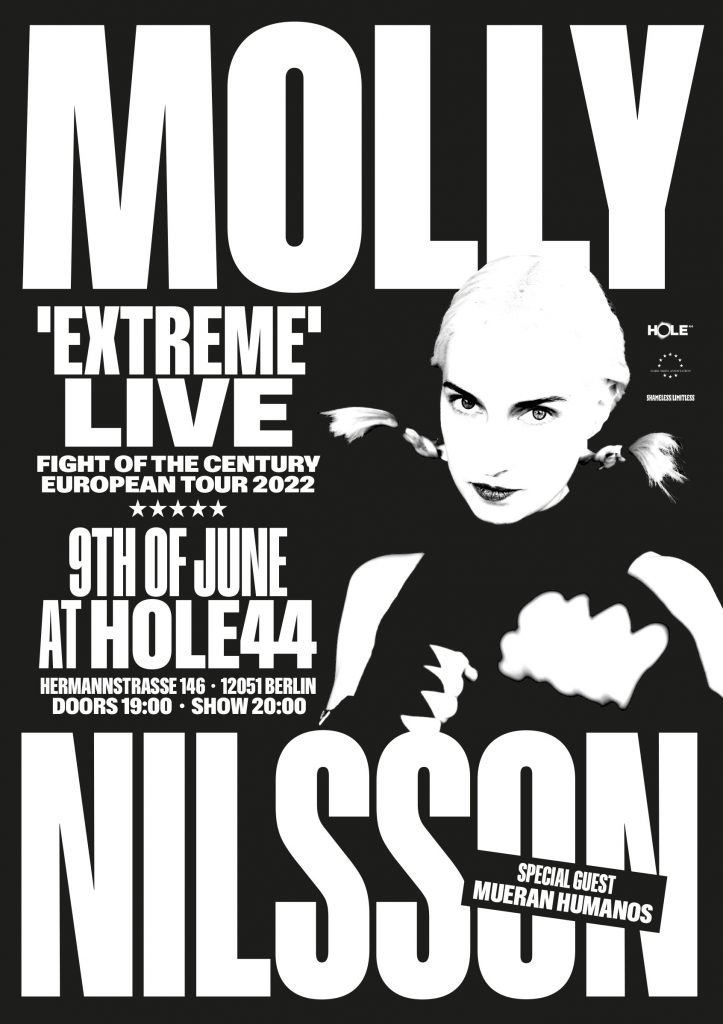 Ladies and Gentlemen…please welcome the evening's main event: 4 years on from our defending champion's last title match, we're back in business and ready for glory.
In one corner we have, wearing black and weighing in at 123 pounds, undefeated for more than a decade and with a professional record of 14 years of victories including 10 knockout albums, the Swedish Nightmare, the Wonder Girl of the Underworld, the Hooligan of Your Heart, the featherweight World champion of Power Ballads and Morbid Hits, the one and only Molly Nilsson.
Celebrating the release of her newest LP, Extreme, and wrapping up an extensive European tour, Molly's coming in hot and ready to keep her crown.

In the other corner, the challengers, also wearing black: the Berliner Porteños, the most dangerous duo in Neukölln, the toughest twosome in the city, from beautiful Buenos Aires, Argentina: Mueran Humanos.
Fresh out of training, their latest album Regression under the belt and with more than a decade of heavy hitting world tours and 3 records, get ready for 12 rounds of killer compositions and incredible energy!
Put your hands together and step into Hole44 for Molly Nilsson's EXTREME record release show and European tour closing concert, presented by Dark Skies Association, Shameless/Limitless & Channel Music.