The Future's For The Brave
Fight of the Century USA Tour 2022
—September 19, 2022
USA 2022
—September 12, 2022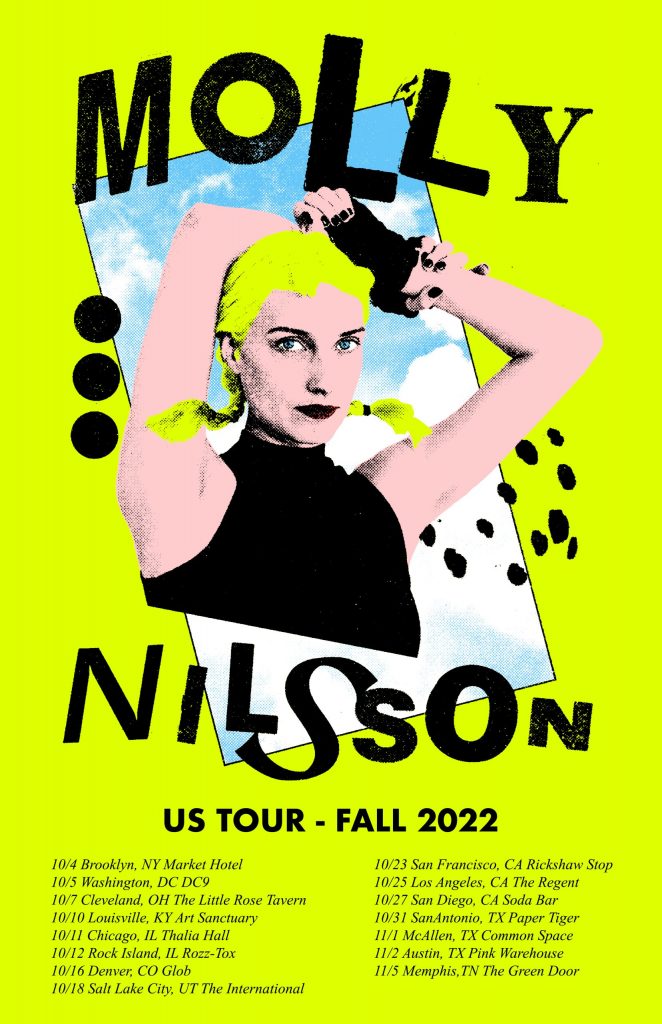 Up next: USA tour 2022
—September 1, 2022
USA! It's that time again. Time for me to come over to the USA and save your life for a night.
Still work in progress but we can already announce a nice bunch of cities and places, check out the Events page for full info and ticket links. See you in a town near you soon….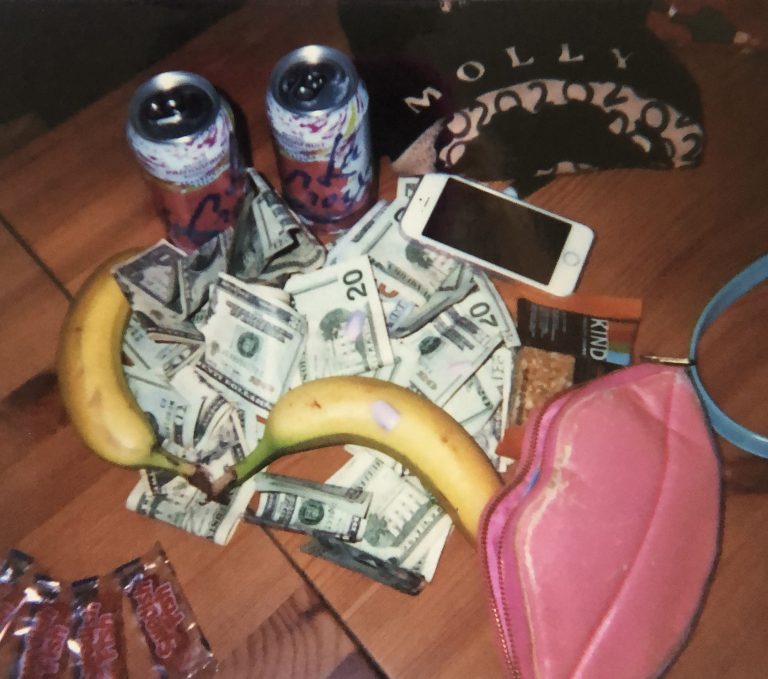 10/4 BROOKLYN, NY MARKET HOTEL
10/5 WASHINGTON DC, DC DC9
10/7 CLEVELAND, OH THE LITTLE ROSE
10/10 LOUISVILLE, KY ART SANCTUARY
10/11 CHICAGO, IL THALIA HALL
10/12 ROCK ISLAND, IL ROZZ-TOX
10/16 DENVER, CO GLOB
10/18 SALT LAKE CITY, UT INTERNATIONAL BAR
10/23 SAN FRANCISCO, CA THE RICKSHAW SHOP
10/25 LOS ANGELES, CA THE REGENT
10/27 SAN DIEGO, CA SODA BAR
10/31 SAN ANTONIO TX PAPER TIGER
11/1 MCALLEN, TX COMMON SPACE
11/2 AUSTIN, TX PINK WAREHOUSE
11/5 MEMPHIS,TN CROSSTOWN ARTS
Obnoxiously Talented…
—April 25, 2022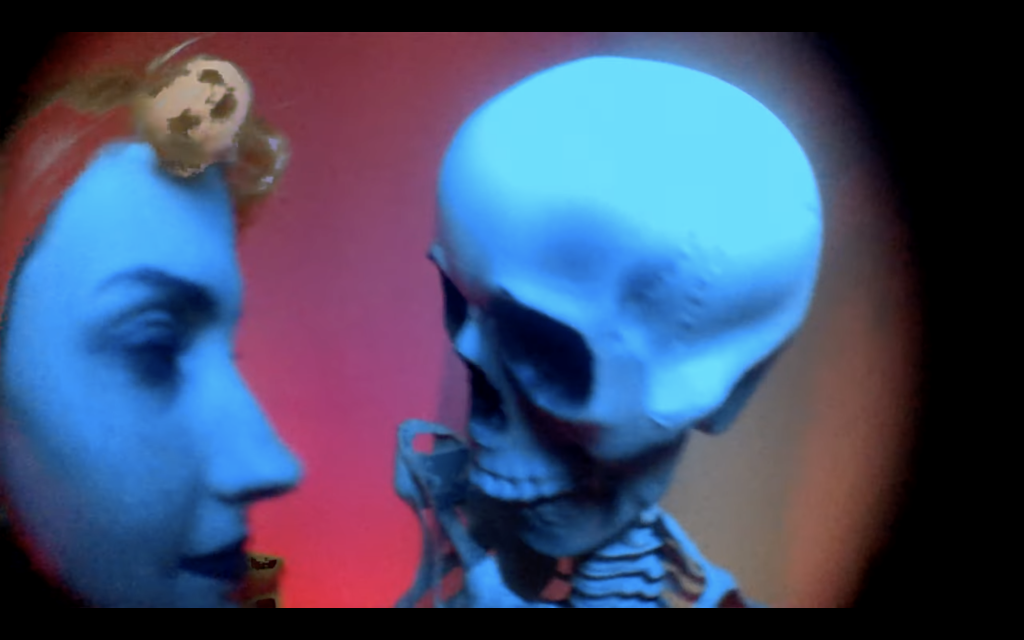 Pippi, played by Molly Nilsson, is a young woman daydreaming her life away. Despite her obsession with luxury and money, she finds work and societal commitments boring. Living off the wealth accumulated by her absent father, a sea-faring colonial explorer, she spends her time indulging in nocturnal fantasies together with her two inanimate companions, a headless torso and a hedonistic skeleton. In Obnoxiously Talented we spend a day in the life of the three friends, freed from the shackles of convention and order
EXTREME in BERLIN
—April 6, 2022
Ladies and Gentlemen…please welcome the evening's main event: 4 years on from our defending champion's last title match, we're back in business and ready for glory.
In one corner we have, wearing black and weighing in at 123 pounds, undefeated for more than a decade and with a professional record of 14 years of victories including 10 knockout albums, the Swedish Nightmare, the Wonder Girl of the Underworld, the Hooligan of Your Heart, the featherweight World champion of Power Ballads and Morbid Hits, the one and only Molly Nilsson.
Celebrating the release of her newest LP, Extreme, and wrapping up an extensive European tour, Molly's coming in hot and ready to keep her crown.
In the other corner, the challengers, also wearing black: the Berliner Porteños, the most dangerous duo in Neukölln, the toughest twosome in the city, from beautiful Buenos Aires, Argentina: Mueran Humanos.
Fresh out of training, their latest album Regression under the belt and with more than a decade of heavy hitting world tours and 3 records, get ready for 12 rounds of killer compositions and incredible energy!
Put your hands together and step into Hole44 for Molly Nilsson's EXTREME record release show and European tour closing concert, presented by Dark Skies Association, Shameless/Limitless & Channel Music.
EXTREMEly Delayed
—March 30, 2022
Dear Friends and Fans. We are very sorry to report that the physical records have been delayed once more, at this point we are looking to begin shipping orders in the middle of May.
This is an issue which has effected many independent labels and artist since the pandemic, and we all hope this will be resolved for future releases.
Nonetheless, we apologize for this EXTREME delay and are very thankful for your support, patience and understanding. Your humblest, DARK SKIES ASSOCIATION
Hooligan of the Heart Scarf
—January 30, 2022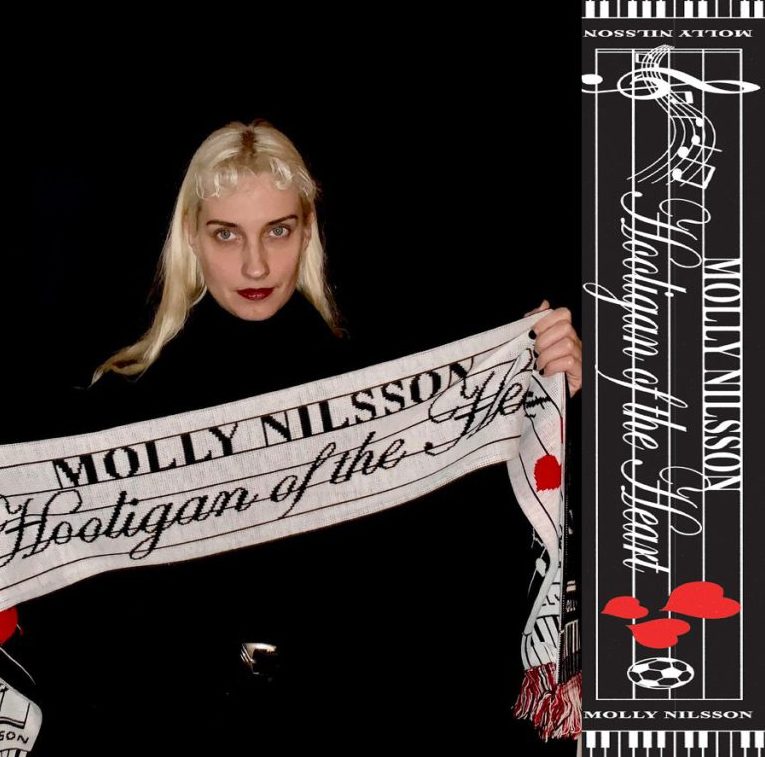 In celebration of the 10 Year Anniversary of my breakout album History we proudly present the Official Molly Nilsson Fanscarves! These soft but tough beauties are 18 euro a piece, plus shipping 5 euro (Europe) / 8 euro (Worldwide).
These Things Take Time is back
—January 27, 2022
Molly Nilsson's 2008 debut album These Things Take Time is back in a beautiful new edition on gatefold double LP and CD.
Thank you for your support!
EXTREME streaming now
—January 15, 2022
While we wait for the LP and CD to drop, warm up by listening on your preferred streaming platform! Available on iTunes Apple Music and Spotify.
EXTREME
—October 12, 2021
DARK SKIES ASSOCIATION and NIGHT SCHOOL RECORDS are proud to announce Molly Nilsson's new album EXTREME. Out January 15 2022. Pre-orders begin today!
Watch and listen to the first single ABSOLUTE POWER here!
EXTREME is Molly Nilsson's tenth studio album. Recorded in 2019 and throughout the 2020 global pandemic at home in Berlin, EXTREME is a departure for Nilsson, an explosion of angry love. It's an album of anthems for the jilted generation, soaked with joy and offering solace, bristling with distorted, Metal guitars and planet-sized choruses that bring light to the dark centre of the galaxy. It's an album of the times, by the times and for the people. It's a record about power. About how to fight it, how to take it and how to share it. Pre-orders begin today, visit our online shop.
News & Updates navigation